Projects
Onion Map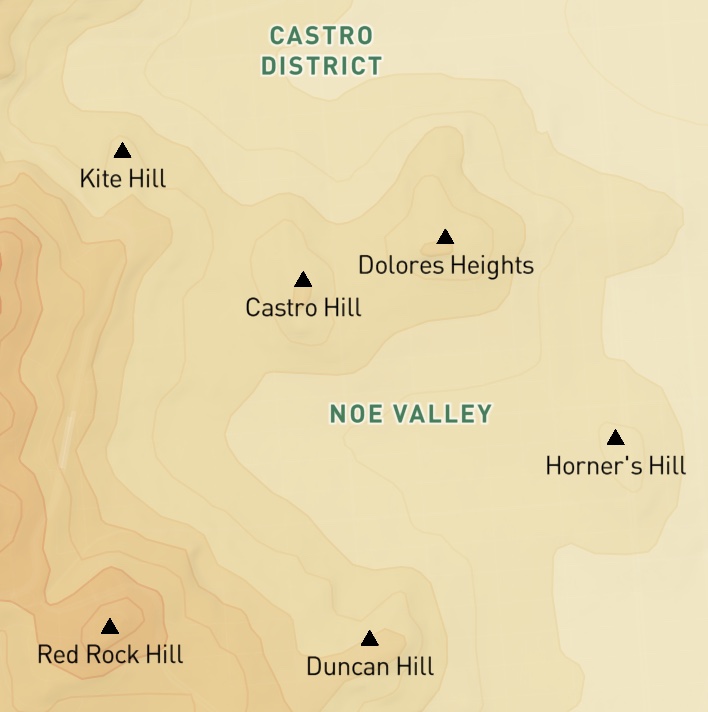 Onion Map
is a experimental map that radically deemphasizes streets, and highlights the relationship between topography and neighborhood names. It uses OpenStreetMap data, a bespoke Mapbox style, and some javascript to adjust contour colors dynamically based on the viewport. It's a work in progress so I'd love to hear your feedback!
Paintings for Zoom

A wise person said, "Zoom backgrounds are the new fashion." With that in mind, I recently made a series of 5 digital paintings intended for use as Zoom backgrounds—not too many garish colors, with plenty of room for your face in the middle. I did these paintings on commission for a few of my favorite Uber colleagues, who have generously allowed me to post them for public use.
Sutro Tower
One of my favorite pieces is this oil painting called
Sutro Tower Inc
—it shows the antennas of various TV and radio stations on the tower: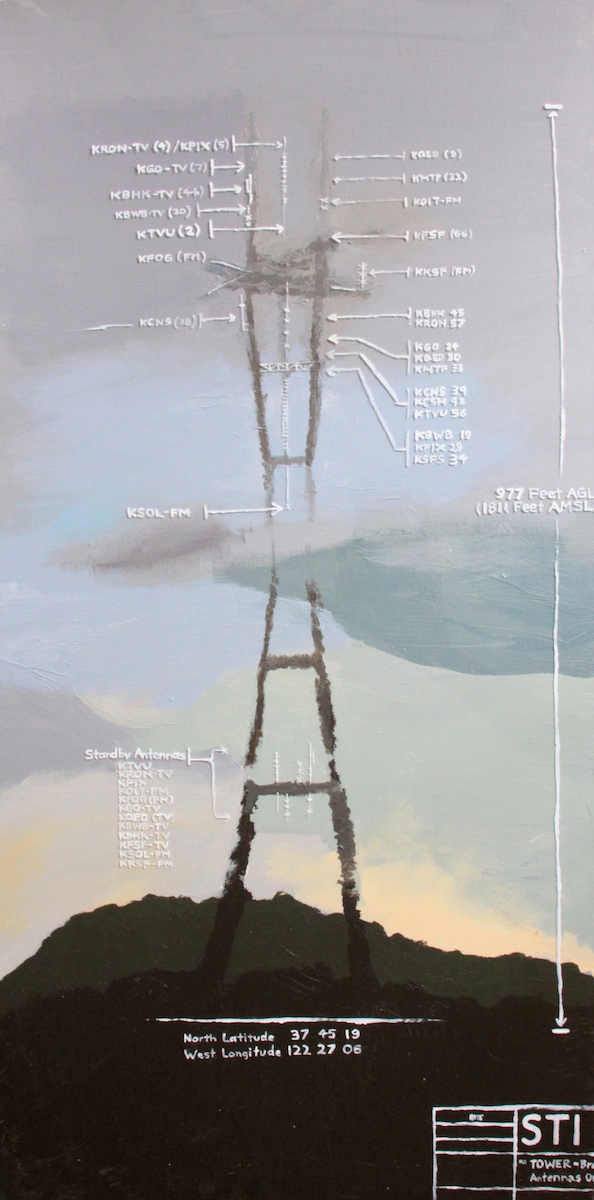 Older Projects
If you're looking for one of the Mac OS X apps I've developed in the past, like Shellsilver, Pyper, or Lunamoth: I'm sorry, these are no longer being maintained and are not compatible with current versions of Mac OS. There are lots of great alternatives out there, though.