Projects
Onion Map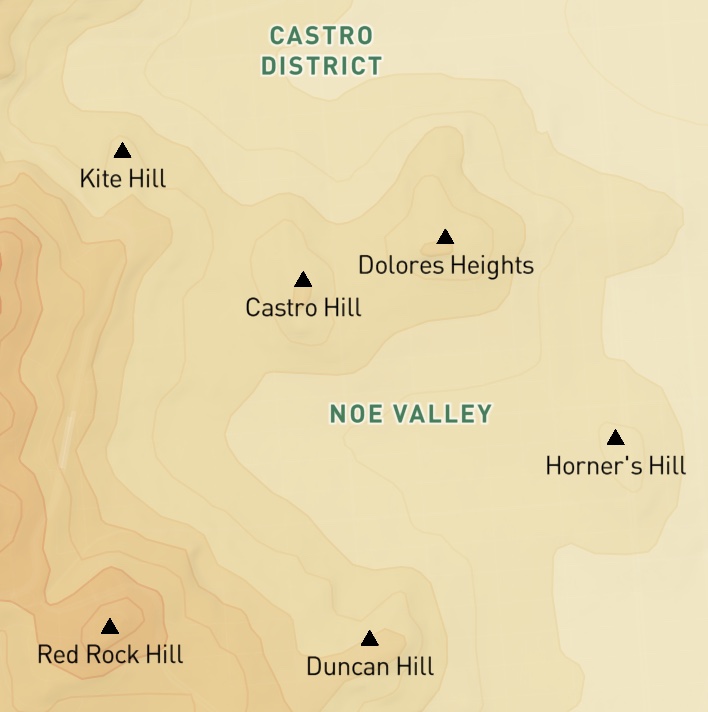 Onion Map
is a experimental map that radically deemphasizes streets, and highlights the relationship between topography and neighborhood names. It uses OpenStreetMap data, a bespoke Mapbox style, and some javascript to adjust contour colors dynamically based on the viewport. It's a work in progress so I'd love to hear your feedback!
Zoom Backgrounds for Biden

A wise person said, "Zoom backgrounds are the new fashion." With that in mind, I recently made a series of digital paintings intended for use as Zoom backgrounds—not too many garish colors, with plenty of room for your face in the middle. I did these paintings throughout 2020, first as a gift for a few friends, and later on commissions in exchange for contributions to the Biden/Harris campaign.
Sutro Tower
One of my favorite pieces is this oil painting called
Sutro Tower Inc
—it shows the antennas of various TV and radio stations on the tower: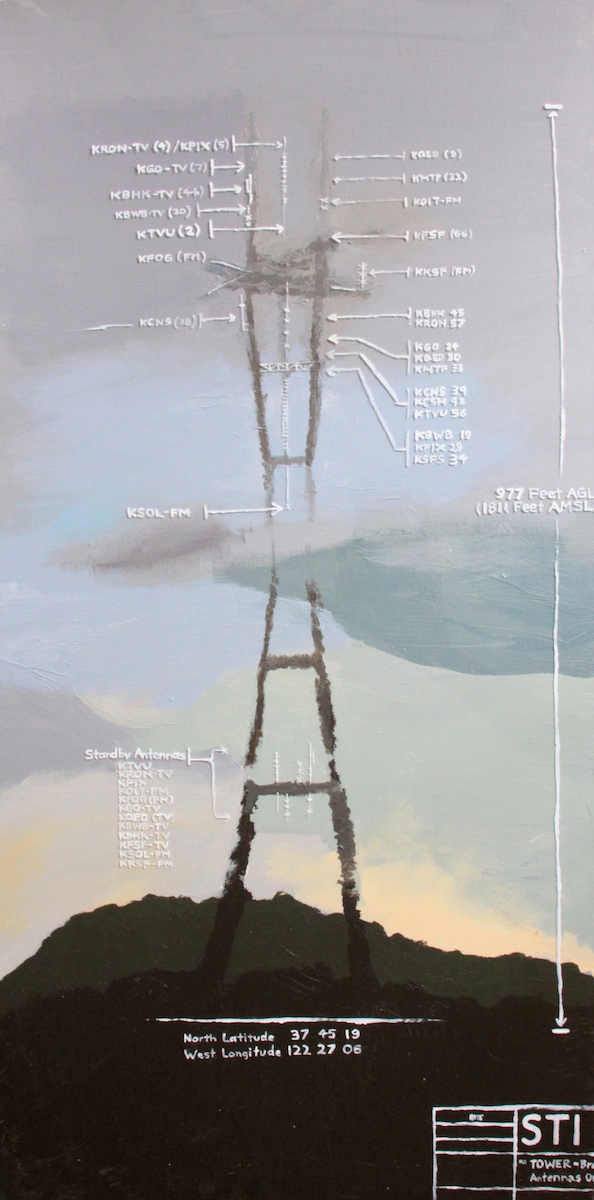 Older Projects
If you're looking for one of the Mac OS X apps I've developed in the past, like Shellsilver, Pyper, or Lunamoth: I'm sorry, these are no longer being maintained and are not compatible with current versions of Mac OS. There are lots of great alternatives out there, though.